Skip to content
Skip to navigation menu
About the Program
About the Program
Program Details
We're sorry. This program is full and not accepting new enrollments.
We're sorry. The address selected is not eligible. You must be a DTE Natural Gas Customer. You may need to select another address.
We're sorry. Your account isn't eligible for this program. You must be a DTE Natural Gas Customer.
Account No:
Current Participation: Level 1: $4 monthly / 25% addressed
Benefits
Offset emissions from natural gas usage in heating, water heaters and other home uses
Help preserve Michigan forests for future generations
Support the use of renewable natural gas to reduce methane greenhouse gas emissions
Together, We Can Balance Our Environmental Impact
Natural Gas Balance gives you an easy way to help balance greenhouse gas emissions. For a small monthly fee, residential and small business customers can address 25% to 100% of an average home's greenhouse gas emissions while contributing to a more sustainable future.
Address emissions from natural gas usage in heating, water heaters and other home uses
Help preserve Michigan forests for future generations
Support the use of renewable natural gas to reduce methane greenhouse gas emissions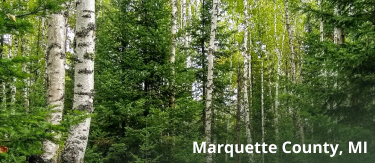 Benefiting Michigan
Your participation in Natural Gas Balance directly benefits our Michigan environment by helping to protect forests across the Upper Peninsula and by supporting the advancement of non-fossil fuels with renewable natural gas. The program uses carbon offsets produced from Michigan forests, including parcels near Pictured Rocks and in Marquette County. Natural Gas Balance also supports our commitment to renewable natural gas, which addresses greenhouse gas effects of methane by capturing methane gases from landfills and other waste facilities.
Our Commitment
We are taking bold steps to balance our greenhouse gas emissions to net zero by 2050. Our innovative DTE Gas Net Zero Plan involves DTE, its suppliers and customers and includes our DTE CleanVision commitment to provide a clean energy future for the communities we serve.
DTE CleanVision is a family of programs, including Natural Gas Balance, that contribute to our ambitious climate action agenda. As we built our Gas Net Zero Plan, we wanted to offer our customers additional affordable and impactful options to balance their environmental footprint. CleanVision Natural Gas Balance is an exciting way for us to work together to create a cleaner environment for future generations.
Evolving from an innovative customer participation program and informed by an extensive DTE customer survey, Natural Gas Balance gives you the opportunity to balance your environmental footprint using carbon offsets and renewable natural gas (RNG).
Read more
Read Less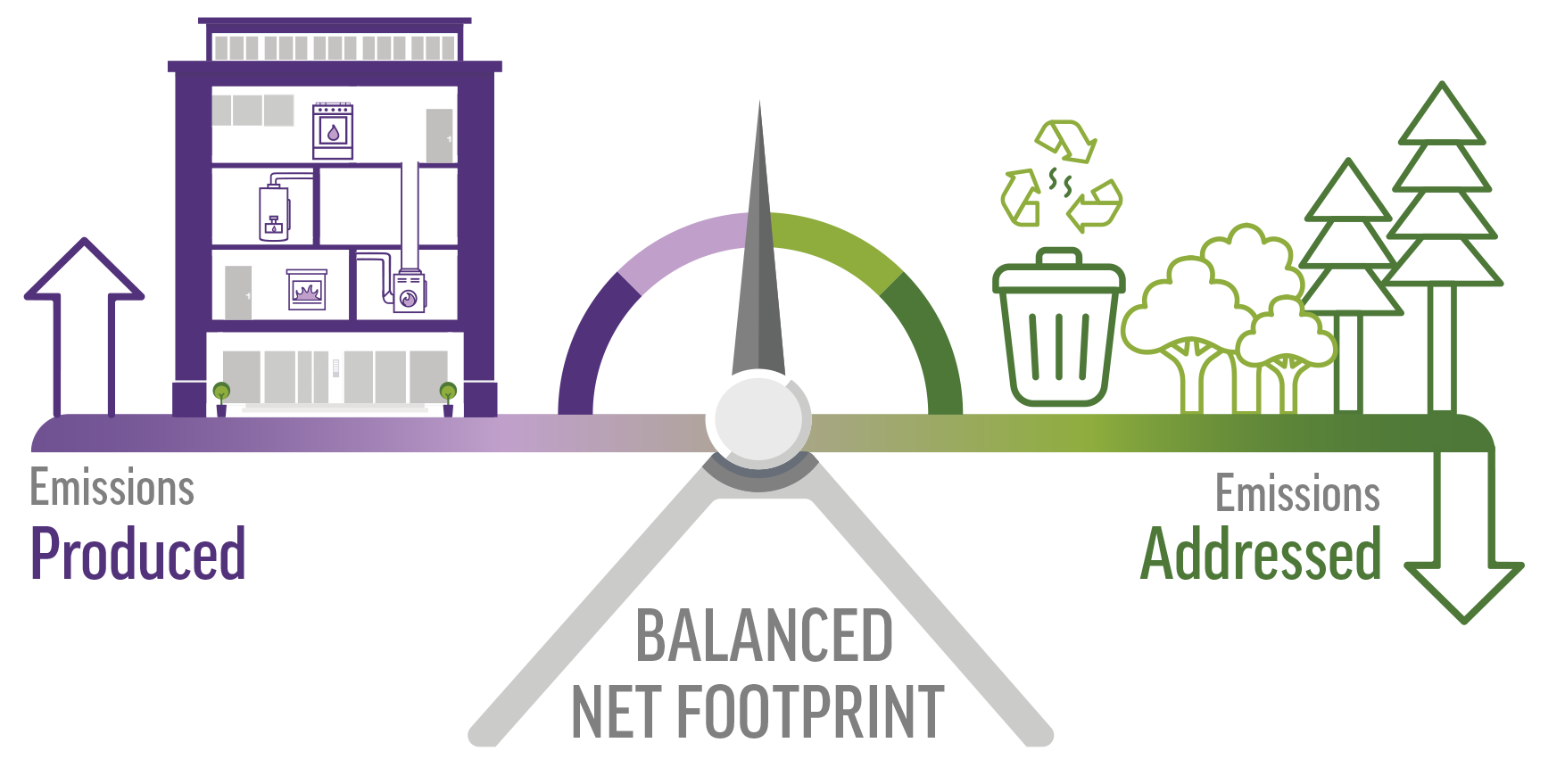 What are Carbon Offsets? Where do they come from?
A carbon offset is a reduction in emissions of carbon dioxide (CO2) or other greenhouse gases made in order to compensate for emissions made elsewhere, balancing your net carbon footprint. We have contracted with Anew, a leader in creative solutions for climate risk, to manage Michigan forest carbon offsets. All carbon offsets are being sourced from projects here in Michigan.
DTE is working in partnership with industry developers to participate in Improved Forest Management (IFM) projects that protect Michigan forests from being over-harvested by commercial loggers. IFM project developers follow the methodology and protocol established by the nonprofit and independent American Carbon Registry. Sustained, healthy forests act as natural "scrubbers" that absorb and offset carbon dioxide (CO2) produced from burning natural gas.
What is Renewable Natural Gas? How does DTE provide it?
Renewable Natural Gas (RNG) is natural gas derived by capturing methane emitted from organic waste material in landfills, wastewater treatment plants and dairy farms. Methane gas is trapped and impurities are removed, creating a renewable source of pipeline quality gas. Using RNG prevents methane from being released into the atmosphere, significantly reducing the greenhouse gas environmental impact of methane.
We purchase RNG from multiple producers, including the Sauk Trail Hills Landfill in Canton, Michigan, and wastewater treatment facilities in Grand Rapids, Michigan, and in Nebraska.
How to Participate
It's easy to make a difference. Choose your level of participation and make changes when you want. Your participation covers costs of offsets, renewable natural gas procurement and program support.
Choose Your Level
Your monthly cost and the percentage of usage offset (average Michigan household)
Level 1: $4 monthly / 25% addressed
Level 2: $8 monthly / 50% addressed
Level 3: $12 monthly / 75% addressed
Level 4: $16 monthly / 100% addressed
What to Expect
After enrolling in Natural Gas Balance, your participation level begins with your next billing cycle and will show on that bill. No additional equipment or building modifications are required.
Your participation supports a cleaner Michigan with roughly 95% achieved through carbon offset and about 5% achieved with renewable natural gas.
Making Changes
You may change your level of participation once per month, effective in the next billing cycle.
If you wish to change your level of participation or leave Natural Gas Balance, please return to this page and login to review your participation and make changes.


Natural Gas Balance is Green-e® Climate certified and meets the environmental and consumer-protection standards for greenhouse gas emissions reductions (carbon offsets) set forth by the nonprofit Center for Resource Solutions. Learn more at www.green-e.org.
To maintain this certification, we comply with the Ethical Guidelines, Certification Categories and Disclosure & Verification Requirements of the Green-e® Climate Code of Conduct. Please view the Project Information Disclosure for detailed information about Natural Gas Balance.
There are always more ways to save.
Along with our commitment to Net Zero Emissions by 2050, we promote home energy efficiency through rebates, discounts, programs and guides, including personalized energy savings tips and our 3D Interactive Energy Efficient Home. Through a combination of strategic initiatives, like Natural Gas Balance, energy efficiency and advanced technologies, we are helping our customers mitigate their emissions up to 35% by 2040.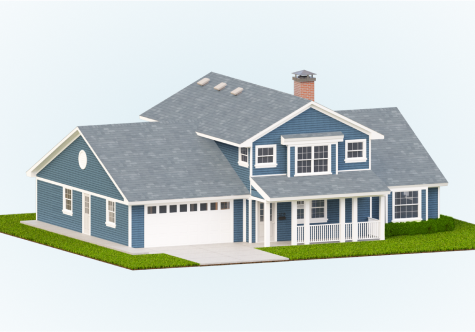 Select
$4 monthly / 25% addressed
$8 monthly / 50% addressed
$12 monthly / 75% addressed
$16 monthly / 100% addressed
Please make a selection
Added to Your Shopping Cart
Sorry, we cannot proceed with your request